What is smoked meat?
Smoking is a method of cooking meat and other foods over a fire. Wood chips are added to the fire to give a smoky flavor to the food.
How are your smoked meats different?
Unlike other methods used by most establishments, where automated ovens or compressed wood pellets are used to regulate temperature, our process of heating, cooking and smoking is purely done using wood fire. This involves managing the fire by hand to have a high rate of combustion, which ensures clean, unique smoke flavors to be imparted deeply into the meat which automated processes cannot achieve. The long slow labor of love allows the meat to retain moisture and the rendered fats makes every bite juicy and tender.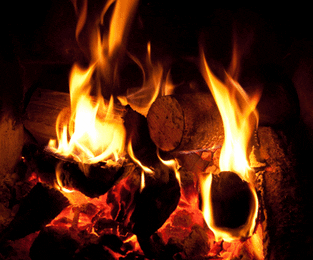 Why do your smoked beef look so dark on the outside? Are they burnt?
During longer smoking times, the process causes a dark exterior crust to form, also known as the "bark". Unlike charred or burnt meat, the bark compliments the tender meat inside with a wonderful texture and strong flavor.
Why do the meat have a ring of pink meat under the bark? Is that meat still raw?
The smoking process also causes what is known as a "smoke ring", which is a pink colored ring under the exterior bark. This is the result of burning wood gases combining with the myoglobin present in meat to form a stable pink molecule that does not denature in the heat. Hence, the meat is not raw.
What kind of wood do you use to smoke your food?
We use seasonal firewood from various parts of the world which are sustainably sourced. Here are the different types of wood we use: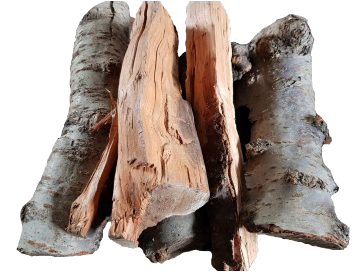 Are the weight of the meats before or after cooking?
The default weight stated is after cooking and includes the bones (Oink and Moo ribs).
Why are your smoked meats only available as pre-order?
Our meats take several hours to smoke, hence we are unable to produce on-demand orders at our current capacity. Currently orders are open for weekends only ! Order close 3 days in advance or when order slots are filled.
Can I order meats for days other than those days that are usually available?
Yes you can! Do drop us a message, preferably a week in advance, via the chat option at the bottom right or by other means in the contact page.
What are $mokePoint$? Are they discount coupons?
$mokePoint$ are credits that all our registered customers can redeem for instant discounts during the checkout process. You can check how to register and earn $mokePoint$ here
Do you do delivery?
Yes we do! Singapore islandwide delivery is $8. FREE delivery from $88 and above. FREE self-collection.
Can I self-collect?
Yes you can! We are located at 131B Lorong 1 Toa Payoh, Singapore 312131. We will email you the unit number once order is placed.
How can I scan or upload the QR code to use PayNow?


Please refer to your respective banks for more details:
How do I know if my order has been placed?
Your order is confirmed only when you receive the following message on our website after placing your order:

You will also receive an email with your order details as follows:

How do i know that my order is on its way?
You will receive an email on the day of delivery stating your order is COMPLETED.
How do I reheat the food?
It is best to consume our food as soon as you receive them to enjoy them at their best. Brownies can be kept in a container outside the fridge for up to 2 days for a moist and smokier flavour. If brownie is to be eaten beyond 2 days, refrigerate it. Beyond 3 hours, all other food has to be refrigerated and can be kept up to 7 days. Reheat as follows:
• Oven (Preferred): Wrap food in aluminium foil to retain moisture. Preheat oven at 140°C. Minimum 20 minutes or longer. If food is still cold, add 5 to 10 minutes more.
• Air fryer: reheat like above without aluminium foil.
• Microwave: For small quantity & size of food like above, 400W for 2-3 minutes without aluminium foil. MOO ribs: 4-6 minutes.